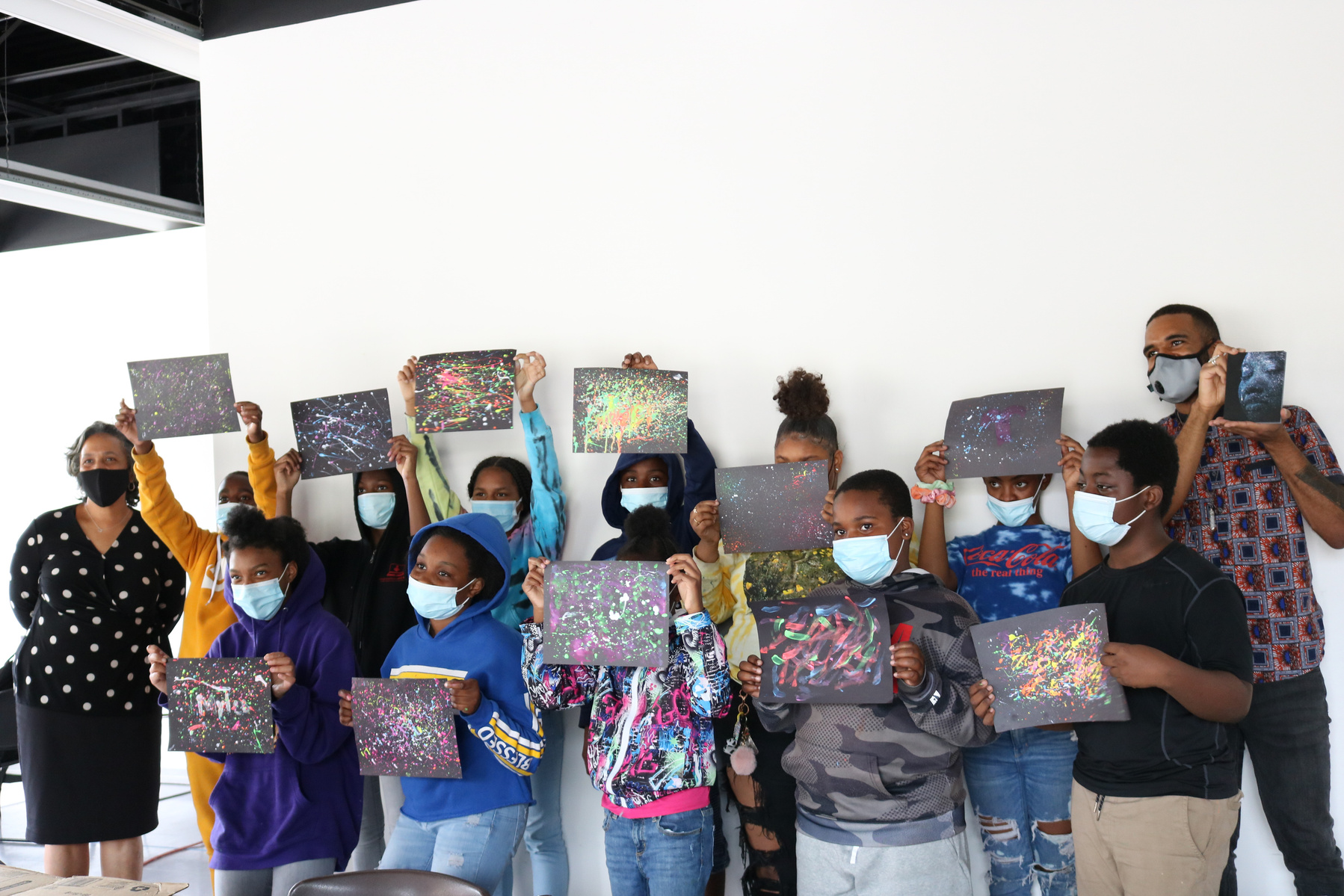 Infinite Essence

Client: Everyday Café
Format: Window Vinyl Mural
Dimensions: 28.5" x 93"
Opening Reception: Saturday, June 19, 2021 (11 am- 1 pm)
Exhibition: June 1, 2021 - Sept 15, 2021
Everyday Café, 532 N Homewood Ave, Pittsburgh, PA 15208
Multi-media artist Mikael Owunna was commissioned to display two images from his series Infinite Essence at Everyday Café (June 1, 2021 - Sept 15, 2021), "Nommo Semi, Guardian of Space" and "Amma's Womb." This exhibition was paired with a June 4, 2021 youth community workshop for 12 middle school students from Homewood at Maker's Clubhouse in which Owunna taught African cosmologies, shared his inspirations for the series and guided the students through an exercise in which they produced their own Infinite Essence inspired artworks. The display of Owunna's work at Everyday Café also happened in tandem with celebrations of Juneteenth, an annual holiday celebrating the emancipation of African Americans from slavery, and on June 19, Everyday Café hosted a town hall conversation with Owunna and curator Larry Ossei-Mensah in which they discussed public art activations of Infinite Essence around the city.